Why Are Hawaiian Rings Gaining Popularity as Wedding Bands?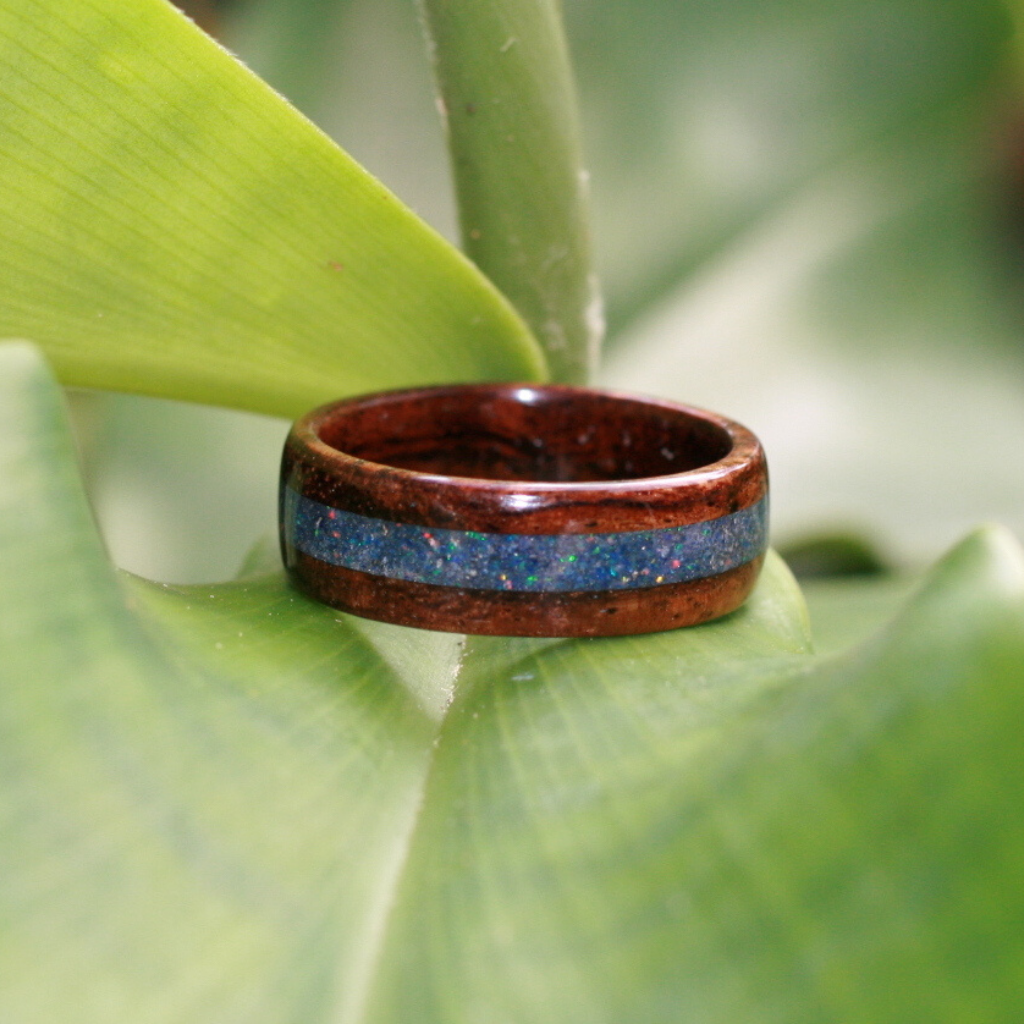 We are proud to offer high-quality wedding rings that are designed for longevity and feature enduring, beautiful, and artful designs. The popularity of naturally inspired rings for wedding bands is a growing movement that we are honored to be a part of. When couples choose our rings as part of their wedding journey, we are thrilled to support them with our custom jewelry.
Every Piece Tells a Story
The difference between cookie-cutter wedding bands that are found in big box jewelry retailers and a custom-designed ring is the story behind the jewelry. Each and every one of our handmade rings are designed from the inspiring and serene Hawaiian landscape and all that it represents.

Our rings tell a vivid story of beautiful islands, powerful ocean waves, intricate mountain paths, and everything Hawaii offers its residents and visitors alike. Our islands are symbols of a rich Hawaiian heritage and history, and our rings are crafted with care and consideration of that significant story.
Crafted With Passion
Wedding rings should be aligned with a couples' intentions and love. While there is nothing wrong with a beautiful diamond from a traditional wedding retailer, our rings are specifically hand-crafted with purpose and passion to match yours.

Every piece of jewelry sold at The Kealohi Collection is created as a work of art. We treat each piece individually and infuse the natural materials with our own dedication and commitment to excellence and good design.
Enduring Design
Fads and trends in the wedding ring industry come and go. Diamond shapes and inlays go in and out of style based on what is in and out of fashion at the time, but rings that feature organic designs are intrinsically lasting.

Our naturally inspired rings feature enduring designs inspired by the timeless landscape and culture they originate from. Our designs are classic and signify more than a fashion trend. Hawaiian rings are a symbol of something greater than themselves.
Why Choose The Kealohi Collection?
The Kealohi Collection was created by Hawaiian award-winning producer, composer, and musician Matthew Kawaiola Sproat as a way to share his woodworking passion with the world. The collection is inspired by his love for the Hawaiian landscape and culture.

When you shop for jewelry in The Kealohi Collection, you can rest assured that every piece has been patiently considered and crafted for excellence. Selecting a Hawaiian inspired, handcrafted wedding band is an exciting and refreshing way to honor the love a wedding celebrates. To learn more about what we offer, visit The Kealohi Collection today to explore all of our rings and jewelry options available for sale.